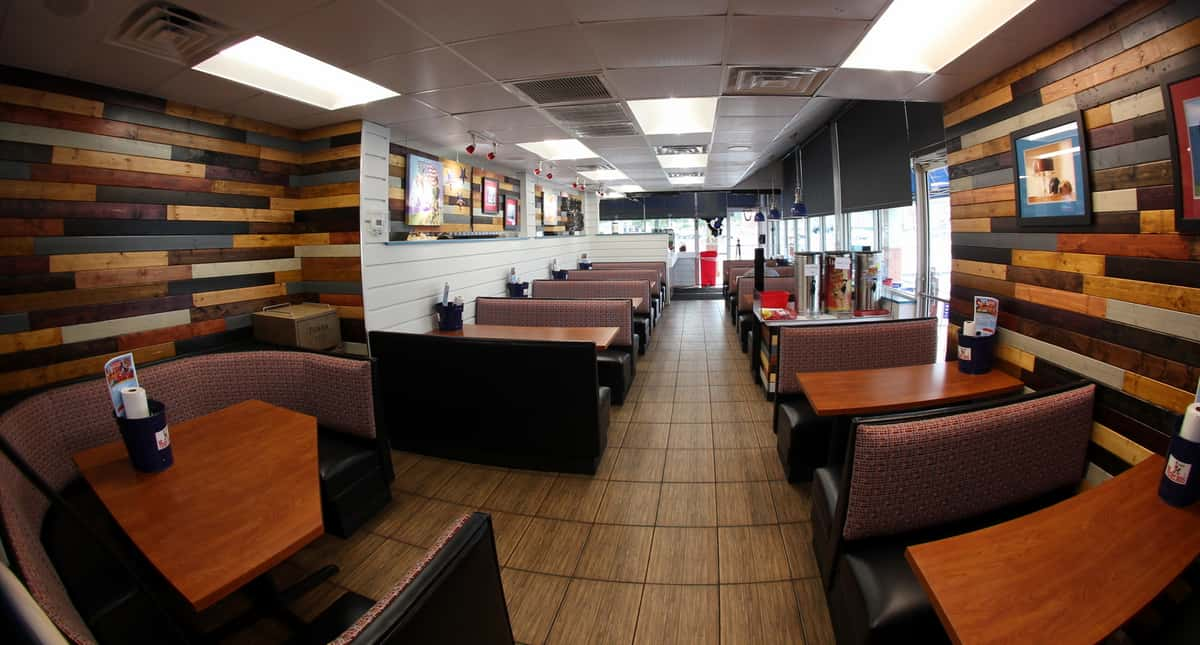 About Us
learn about us
As an original tenant of Wilson Village Shopping Center, Mister Jim's Submarines has been doing business in Great Bridge for over 43 years. Since we first opened in 1972 four new high schools (Great Bridge, Hickory, Oscar Smith, and Grassfield), the city municipal office complex, a town center, various mega shopping centers, and many wonderful new neighborhoods have been built. As we have grown with the community we have made a conscious effort to provide value of price, quality of product, variety of selection, and a standard of experience that encourages your return visit.
While many view us as a sub shop (a reference we don't deny), the constant adjusting of our menu has resulted in us being rather more. As you experience our selections know that we purchase only high-end products delivered to us six days a week. We slice all of our meats fresh each morning, and prepare from scratch such items as our Chicken Salad, Potato Salad, Pizza Sauce, and Pizza Dough. Many of our menu selections come from recipes developed over the years and from suggestions given to us by our customers.
With a management staff averaging over fifteen years of service and with many staff members having six plus years of experience we have a level of consistency and commitment seldom found in restaurants.
To those of you who make it happen on a daily basis and who support and encourage us - we say "Thank You". We are dedicated and excited to provide a consistently enjoyable experience for you.